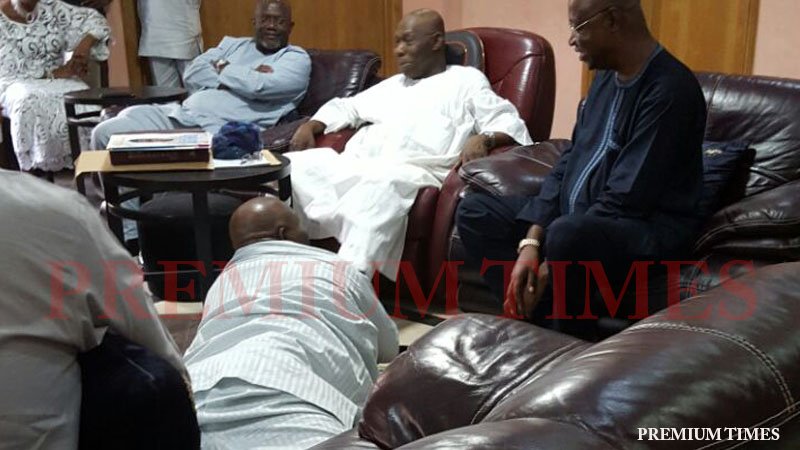 Call this picture what you wish….I see it as "sad"

Sahara Reporters tweeted this,
Named in Dasukigate, "Attack Lion" Doyin Okupe went rolling on the floor at OBJ's house in Abeokuta.
Here is what Doyin wrote on his Facebook page about that.
This is the Main problem in Nigeria; Misplaced leadership priorities. We leave the masses at the "bottom" who we are supposed to serve and serve only the ones at the "top" (who have bled us dry), do their bidding, walk on eggshells around them, build our policies around them…etc. When we start thinking about the people that truly matter, I will actually start listening and respecting the likes of Doyin.